I told
sakurafromjapan I would catch up on this "soon" -- and then another couple of months flew by! I think the fact that I'm not really happy with any of them is a contributing factor to my laziness? Not going to bother with the WIP photos this time (which I did take for the paintings, not the drawing).

Fandom: Supernatural
Subject: Sam, Dean, Castiel
Medium: Colored pencil
Rating: G
Notes: This was for a LJ arts & crafts exchange last summer in which graphic art was not allowed -- perfect for me, I thought! Well, not so much. This is embarrassing to admit but my recipient didn't even acknowledge receiving it. I included a little note, multiple ways to contact me... nada. I checked with the mod who matched me to her -- no complaints of not having received anything. Obviously she just didn't like it. I don't know anything about Supernatural so I just copied something I found online that I thought would be to her taste.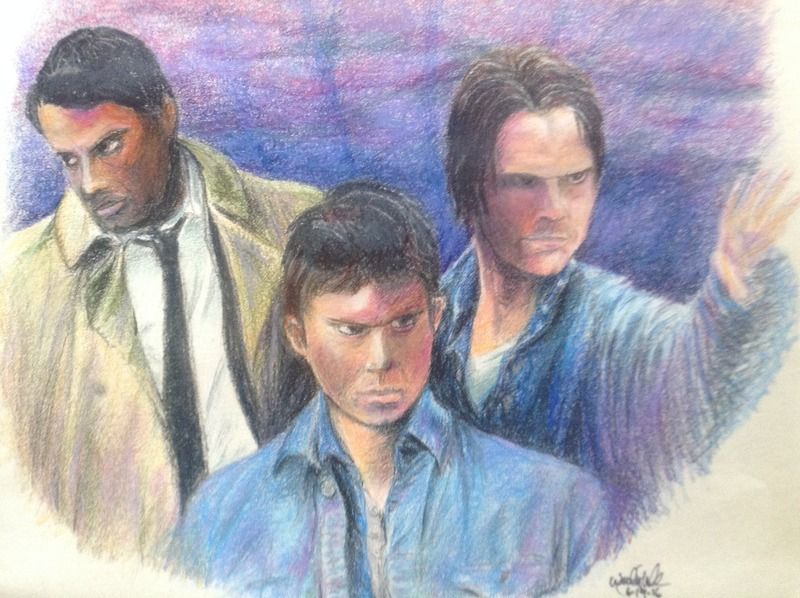 Fandom: None
Subject: a howling wolf
Medium: Acrylic
Rating: G
Notes: This was a birthday gift for a friend who likes wolves. He liked it. I had sooooooooooo much trouble with the sky, I spent hours doing it and redoing it and it never did come out right :( I watched a "how to" vid on the technique, but that only made me feel worse because they could do in a few minutes what I couldn't do in hours! I like to think that their expensive materials trump my cheap ones, but how much of a cop-out is that really?! lol. I tried to cover it up by making it swirlier. Just, ugh.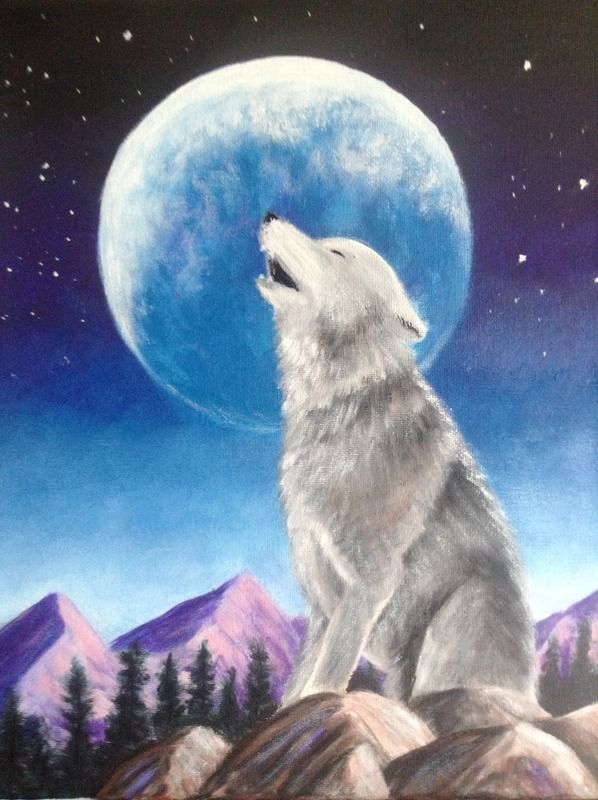 Fandom: American Idol
Subject: Dalton Rapattoni
Medium: Acrylic
Rating: G
Notes: Another birthday gift for a friend -- we were both really pulling for this guy to win the final season of AI but alas, he did not. The oddly-colored hair is not me taking liberties, he really did have crazy hair! (okay, perhaps I took SOME liberties, only in the back) And yep he wears black eyeliner :)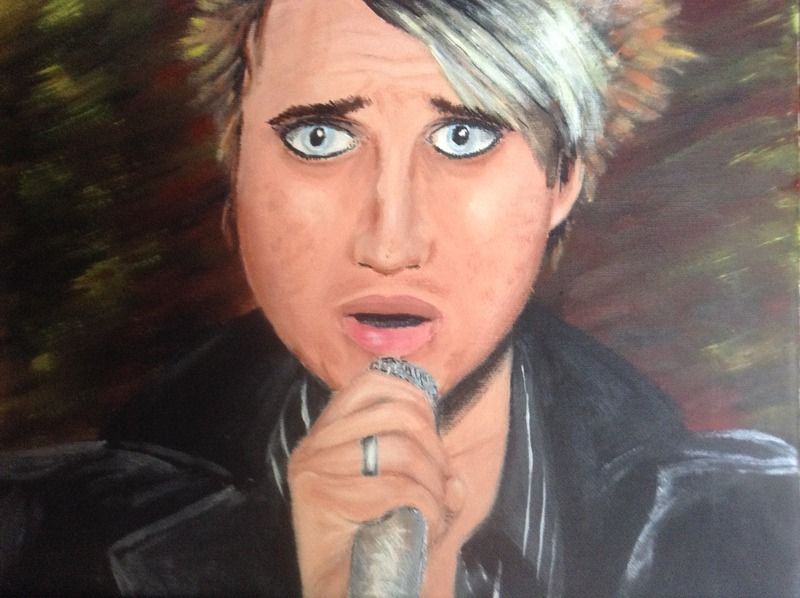 I finished the last one in October and haven't done anything artistic since. I'm going to start my next piece when I'm done posting my current longfic, which only has 3 chapters left. Hopefully my brain will recognize my desire to trade writing for painting! I have two more to do for other people, then by golly I think I might just do another one for myself.