Fandom: The Last of Us
Title: untitled, other than "Christmas Present For My Brother"!
Subject: my brother's favorite season in the game, Fall
Medium: Acrylic
Rating: G
Warnings: None
Notes: the real thing is not this BLURRY, I swear! Usually my iPod takes better pictures >.> I'm not extremely happy with it, but I think my brother will like it. He'll definitely be surprised!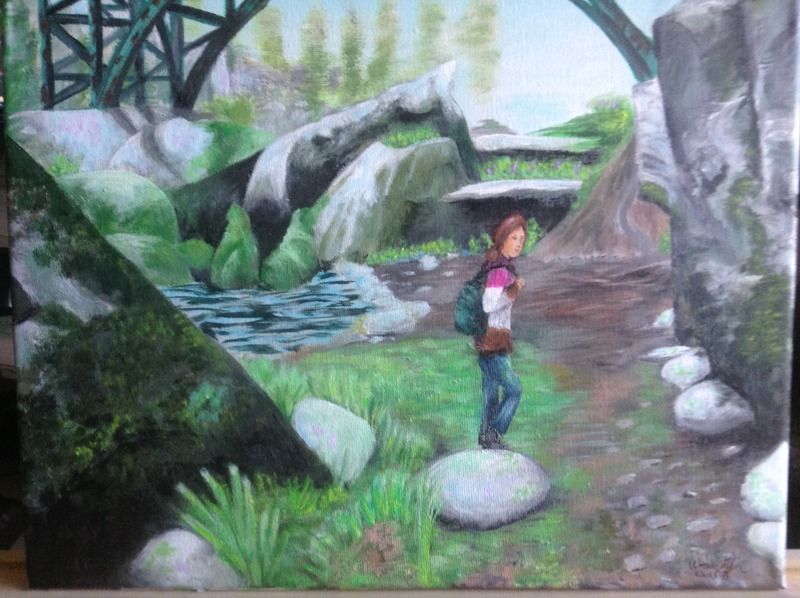 I regret the unfortunate positioning of Ellie and that front rock... I don't know what I was thinking when I wanted to have her stepping over it. Without something exact to copy I couldn't get it to look right, and ended up making the rock bigger -- like she'd just stepped over it -- to cover up the mistake. Live and learn, I guess!