I've been itching to draw all week, since watching Titanic. YAY because I see it's been over 3 months since I posted any drawings! For shame!

I've been meaning to draw him for a while now...





~ ~ ~ Watto ~ ~ ~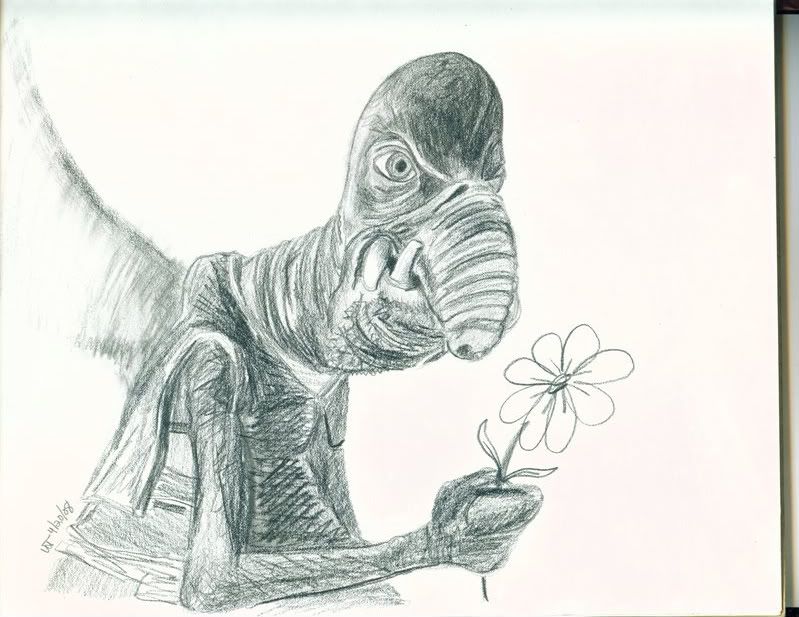 Yeah, the cartoon flower is a bit of crackiness. I just couldn't resist.

I got tired of saying "it looks better in my sketchbook because it loses something in the scanning process" so I modified my style a little, and I'm pretty pleased with how it came out. But it still looks better in my sketchbook!